Charitable Funds
Our charity raises money to make a difference to the experience people have when they are being cared for by the Trust and to support members of #TeamIOWNHS, covering areas not covered or fully supported by NHS funds.
The people who use our services are often colleagues, neighbours and friends. Our close-knit community makes being part of the Island's NHS a unique privilege.
Our charity is here to support all of us.
We are so grateful to everyone who donates to and fundraises for us. The impact this charitable giving has to our patients, staff members and services is huge.
Without the support of the public and the Island community we wouldn't have been able to manage as effectively as we did through the early phases of the COVID pandemic.
Charitable funds support a huge range of things to benefit staff and patients.
On behalf of the our charitable fund, thank you and we look forward to working with you to develop our charity in order to give back to the Island community and to members of #TeamIOWNHS
If you donate to our general Charitable Funds we will direct your kind donation to the best place to support our staff and patients.
You can donate to a specific service or area of the Trust too.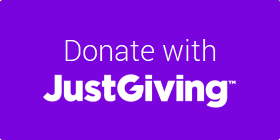 How funds are spent (to follow)
Read our annual reports and the impact we have had on the Charity Commission website.
Follow our IOW NHS Trust Charity Facebook page to see more about the amazing work the charity and it's supporters do.
Isle of Wight NHS Trust Charitable Funds
Charity Registration Number: 1049606