The Isle of Wight NHS Trust Charitable Fund (registered number 1049606) manages donations to the NHS on the Isle of Wight.
Anyone wishing to help improve facilities on the Island can make a donation. It is a way for some to say 'thank you' and for others to help provide additional facilities and services.
Ways you can donate
Bank transfer - Barclays bank, Account number: 60636088, Sort code: 20-60-55, Account name Isle of Wight NHS Charitable Funds
Online via our Just Giving page at https://www.justgiving.com/iow-nhs or by pressing the 'Donate with Just Giving' button below.
Cheque - payable to Isle of Wight NHS Trust Charitable Funds and sent to Cashiers, IOW NHS Trust, St Mary's Hospital, Newport, Isle of Wight, PO30 5TG.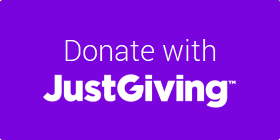 How is the money spent?
The Fund supports and enhances the work of the NHS by providing the 'extras' which are not automatically funded by the NHS. These can be items such as specialist equipment, activities for patients and service users, comforts for staff, furniture and artwork for visitors to enjoy. These all improve and sometimes directly enhance the environment for patients, visitors, volunteers and staff. The Fund can also support some staff education and training. 
The Fund is monitored and administered by the Corporate Trustee (the Trust Board) who ensure compliance with regulations set by the Charity Commission (www.charity-commission.gov.uk). All income and expenditure is administered and applied appropriately in accordance with the donor's wishes and in a way which makes the maximum contribution to enhancing both patient and staff welfare and amenities.
Any donation, large or small, is gratefully received and acknowledged. If you wish your donation to be used for a specific ward / department / service or used in a particular way, please specify when completing the donation form.
Leaving a Legacy
Leaving a gift in your Will to the fund is an amazing way for your generosity to last beyond your own lifetime. We have received some very generous legacies which have either been used i accordance with a specific request, or to support the work of the Island's NHS to provide the 'extras' and enhancements to normal NHS care.
Commerce, Industry and Tourism
The Trust welcomes approaches from businesses and organisations who want to work with the Trust. This can take the form of raising money or donating time. The Trust encourages businesses and organisations to recognise their contribution to the NHS and the Island in their business publications. 
Did you know?
Donations to the Fund have recently helped to:
Provide a specialist trolley for critical care transfers

Fund training aids for maternity to cover birthing and premature babies

Purchase various toys and games for Children's Ward

Purchase specialist Oximetry Pumps for Children's Ward

Fund a Vapotherm Precision Humidifier to deliver maximum respiratory assistance safely and comfortably

Make Christmas brighter for patients

Purchase various puzzles and activities for the Memory Service

Provide training models for Cancer Services

Send nursing and medical staff on additional courses

Enable breast care patients to benefit from complementary services

Provide enhancements to the gardens from Mental Health, Chemotherapy, Stroke and Rehabilitation